GEOLOGICAL SCIENCES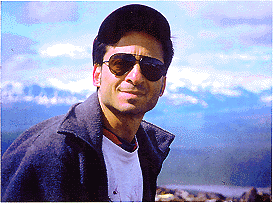 ANTHONY R. FIORILLO
Ph.D., Pennsylvania
Curator of Paleontology, Dallas Museum of Natural History

Vertebrate Taphonomy
Paleoecology

ony Fiorillo's research interests are in vertebrate taphonomy, evolution of Mesozoic terrestrial ecosystems, dinosaur paleoecology, computer resources in the museum environment.
RECENT PUBLICATIONS
Fiorillo, A.R., 1994. Time resolution at Carnegie Quarry (Morrison Formation: Dinosaur National Monument, Utah): implications for dinosaur paleoecology. Contributions to Geology, University of Wyoming, 30:149-156.
Fiorillo, A.R., Currie, P.J., 1994. Theropod teeth from the Judith River Formation (Upper Cretaceous) of south-central Montana. Journal of Vertebrate Paleontology, 14(1):74-80.
Fiorillo, A.R., 1995. Enamel microstructure in Diplodocus, Camarasaurus, and Brachiosaurus (Dinosauria: Sauropoda) and its lack of influence on resource partitioning by sauropods in the Late Jurassic. Sixth Symposium on Mesozoic Terrestrial Ecosystems and Biota. Sun, A., and Wang, Y. (eds.), China Ocean Press, Beijing, p. 147-149.